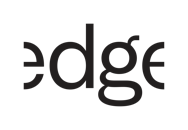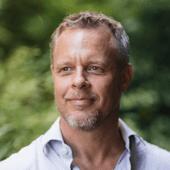 Jonas Bengtsson
Global Chief Executive Officer – Support
Global CEO and Co-Founder of Edge Environment in Australia, New Zealand, USA and Chile, founder of BPI Rating tech platform, Director and past President of the Australian Life Cycle Assessment Society (ALCAS) and Vice-chair of the EPD Australasia's Technical Advisory Group.
At Edge we get together to help our clients create value from tackling one of world's most fundamental challenges: creating truly sustainable economies and societies. We do this by combining creativity, technology, science, strategy and storytelling in a way that gives our clients the confidence to take ambitious action, and do well by doing good.
My favourite projects are the ones bringing value to organisations and people by effectively measuring, understanding, managing and communicating sustainability based on sound science. Projects I could have worked on, but chose not to, include green washing attempts, fossil fuel and clean coal enabling projects. There are better uses of our time and resources, such as:
Developing a level-playingfield methodology for assessing bio-energy technologies for the Australian Renewable Energy Agency (ARENA).
Develop and implement science-based carbon targets and renewable energy strategies.
Helping manufacturers measure, improve and communicate their product sustainability story.
Triple bottom line whole of life assessments of infrastructure and building projects to ensure long term net positive sustainability outcomes.
I have a MSc in Physics specialising in problem solving and a Diploma in Psychology from Gothenburg University, and a Master of Environmental Management from UNSW.
I have a passion and curiosity for sustainable development and market change. However, I believe there is a long way to go before we can work effectively across supply chains and organisations to establish a sustainable existence. I work in sustainability because I see both urgent needs and apparent opportunities to engage and unleash a global resource of entrepreneurship, creativity and productivity to transform our society to the world we really want within our lifetime – where unsustainable is unthinkable.
In my spare time I'm working with my wife to support our son and daughter's exploration of the Northern Beaches of Sydney, whilst juggling time zones to maintain reasonable contact with our families in Brazil and Sweden.