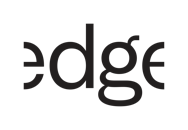 Bryan Sheehan
Managing Director, North America
At Edge, I use my skills in building and leading teams, growing and organizing businesses, partnering with clients, and broad range of sustainability knowledge to lead and support our US team in helping our clients achieve their sustainability goals. Areas of particular expertise in which I'll often support our clients and project teams with overall guidance include impact analyses such as LCA and carbon footprinting, sustainability strategy development and implementation, and stakeholder engagement and communication.
My favorite projects are those in which we help a client develop and implement a comprehensive, holistic sustainability strategy, such as the multi-year guidance I provided to a US-based global biopharmaceutical manufacturer to go from impact measurement through to strategic and tactical solutions planning and implementation, to communication of goals, actions, and results to internal and external stakeholders.
I also love projects that lead to significant and rapid change in an organization's sustainability practices and performance, such as a project with another leading biopharmaceutical equipment manufacturer to establish design for sustainability criteria and train their product development teams on how to integrate these criteria into their design decisions.
I'm inspired by projects that involve building something, from co-creating a solution to a difficult sustainability challenge with a client, to growing a team of great sustainability champions, to developing a new cross-industry collaboration.
I have a B.S. in Business Administration and Marketing from Drexel University, an MBA from Babson College, and a Master's in Sustainable Business Management from Green Mountain College.
I work in sustainability because I believe it is quite simply the cause of our lifetimes for anyone who wants to preserve a livable planet for people and all of the amazing life that we share it with. I also firmly believe that business can and must be one of the drivers of attaining a truly sustainable world. I want to be part of the group that answered nature's urgent call and preserved this wonderful place for future generations of all life, for all time.
When I'm not working, you'll find me playing beach or indoor volleyball, tennis, cross-country skiing, hiking, canoeing, volunteering with my wife as service dog raisers, traveling with my wife to some of the many amazing places in the world, or enjoying some quiet time at home reading or listening to some good music.